Dario Spallone: ​​"The first 10 years of D1 Milan"
At just 20 years old, he founded the D1 Milano brand, which is now a successful company thanks to 90,000 watches sold per year. Today the young Italian entrepreneur has new projects in the pipeline. As he tells Wall Street Italia
Edited by Francesca Gastaldi
It was 2013 when Dario Spallone founded D1 MILANO at just 20 years old, Watch brand as well as a well-known entrepreneurial reality that has reached over 90,000 watches sold per year. The basis of this success are fascinating collections, the result of careful research, especially in the field of materials, able to reinterpret iconic details in a modern way, also through exceptional creative collaboration. The result is watches with character, characterized by polycarbonate designs, mirrored dials and bold shapes. Models capable of satisfying multiple needs while remaining in an accessible and well-defined price segment (300 euros is the average price of a brand model).
Distributed in 35 countries through 11 single-brand stores throughout Milan. D1 Milano watches have also gained international customers in the Middle East and Asia. Bolstered by these results, the brand, which recently celebrated its tenth anniversary, has new projects in the pipeline, as Dario Spallone told Wall Street Italia.
Dario Spallone
How did the idea for D1 MILANO come about?
"I was very young when D1 Milano was founded. Looking back, I can now say that my willingness to take risks back then was extremely disproportionate. At 20 you are more reckless, you make decisions without thinking too much about the consequences: maybe that component was necessary to start."
Why did you think about watches?
"D1 Milano was not the first project I had thought of, on the contrary, I had many in mind and, paradoxically, in a way this seemed to me the least strong: the watch market is in fact traditionally very competitive. Even in this case, in retrospect I can say that being my first consumer myself was the best choice. It is an advice that I want to give to those who want to start a business: "Be a consumer of yourself, because this will allow you to develop your business faster and more competently." Our idea was to focus on a watch that is not so much a functional object as an aesthetic accessory that we would be the first to wear. The initial question was: What is the most attractive wrist accessory we can make in a price range between 150 and 300 euros?"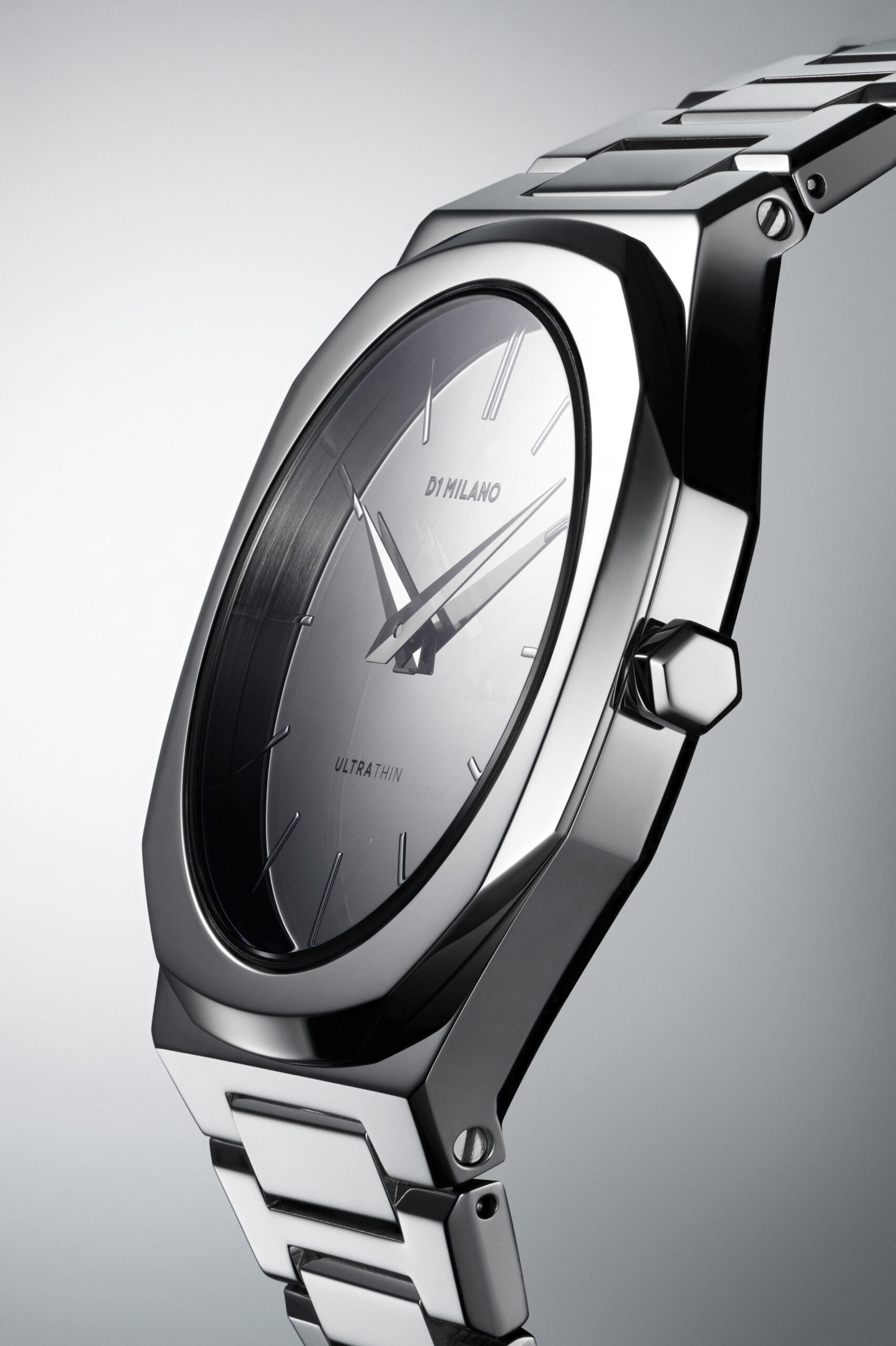 A model from the D1 Milano collection
Where does the inspiration for the D1 Milano collections come from?
"We wanted a product that didn't sound pretentious. I like to define our watches as nationally popular: in the sense that everyone can appreciate them, even if few can truly understand them. Our models have a vintage aesthetic, ideally inspired by the seventies, which we then enhance even more with special graphics, often the result of special collaborations. We work a lot on the materials and attention to detail to breathe life into a watch that, by its very nature, cannot be too "high quality", otherwise it runs the risk of falling into the "I want to, but I can't" category "Mainstream", otherwise it would run the risk of being characterless."
D1 Milan will be able to achieve a turnover of over 11.5 million this year. What do you think are the strengths that allowed the brand to achieve this result?
"I've always thought that it's not so much what you do, but how you do things that fundamentally changes the perspective and the outcome. Perhaps there is no specific recipe: a brand definitely works if it has a good product, good communication and good distribution. But these three dimensions then branch out into thousands of daily decisions that must always be made with great coherence. Our success comes primarily from doing simple things and trying to improve a little more every day. It is certainly important to have an overall vision, but taking it step by step is fundamental, and in this sense, the many small daily decisions can make the difference."
A model from the D1 Milano collection
Over the years, D1 Milano has launched limited capsule collections, born from collaborations with world-renowned companies and licenses such as Kodak Group, Warner Group, FCA and Seletti. How do these partnerships come about?
"Our collaborations are always based on personal taste, which means there is always a coherence underlying them. For this reason, even if they are very different companies, they have the common denominator of being companies that meet our tastes and can therefore also satisfy our consumers. These are always creative partnerships that are not about sales, but about the desire to leave your own comfort zone and learn to think through the eyes of others. Someone, of course, we admire. Now, for example, we are about to start a new collaboration with Olivetti."
What advice would you give to a young entrepreneur looking to start their own brand?
"First, you must be willing to constantly change your mindset. Secondly, you have to work on something you are passionate about, otherwise the risk of letting go at the first difficult obstacle is quite high. We often tend to idealize the figure of the entrepreneur: some are undoubtedly geniuses, but most of them have a way of thinking that is much closer to the general way of thinking than one might think. Perhaps what truly distinguishes an entrepreneur is the ability to understand what is missing to take the next step and the persistence not to give up when it requires time, effort or problem solving."
A model from the D1 Milano collection
What was the greatest satisfaction for you?
"To be honest, I don't know. I tend to always be a little dissatisfied, but it's a positive dissatisfaction that drives me to always want to do and achieve more. After that, they cannot deny that meeting, perhaps on the other side of the world, with a person wearing a D1 Milano watch always brings great joy.
In fact, your collections are now sold in 35 countries, at more than 650 official retailers and in 11 single-brand stores between Milan, the Middle East and Asia. The next destination?
"In terms of financial and economic goals, we want to continue to grow double-digit every year. At the vision level, however, there is a desire to focus more on the area of ​​research and development that sets us apart the most. For materials research, we have entered into a partnership with the Polytechnic of Milan. We then think about creating a platform, or rather a collective, of creatives who can bring new contaminants to life based on products and accessories in our price range."