Brexit, how much has it cost Britain?
February 1, 2023, by Gianmarco Carriol

there Brexit causes economic damage 100 billion pounds per year for the UK, with impacts ranging from business investment to the ability of businesses to hire labour. A recent analysis of Bloomberg Economicspresents a worrying picture of the cost of Brexit to the UK economy three years later.
economists Ana Andrade and Dan Hanson argue that the economy has shrunk by 4% compared to what would have been possible without Brexit, as business investment lags behind and EU labor shortages widen. The break with the single market hit the British economy faster than expected.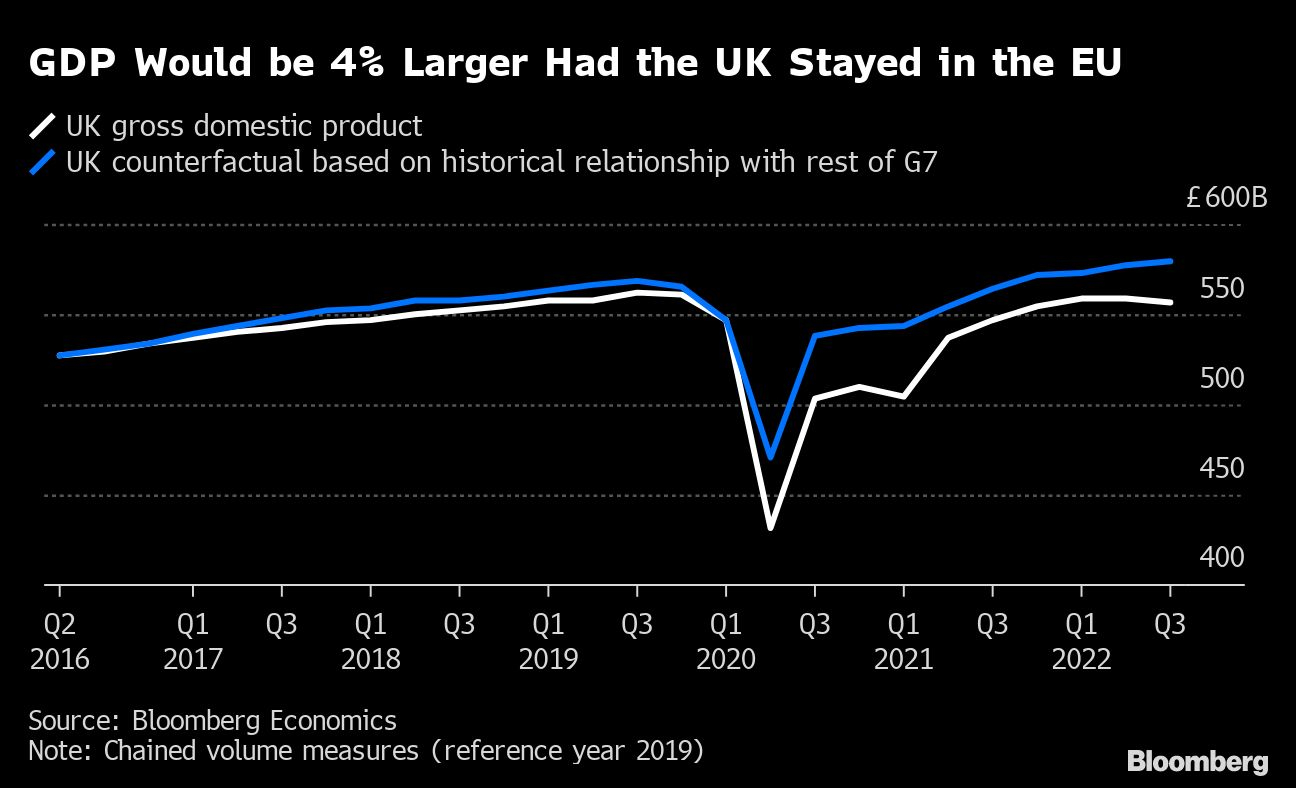 Statements by the Prime Minister Rishi Sunakaccording to which Brexit is one "Big chance" for the UK they are challenged by the study results. A severing tie with the EU could sway trade and financial services rules in favor of the City of London, but the UK's economic performance is starting to diverge from that of the rest of the Group of Seven (G7) after the 2016 vote towards the EU left and has since expanded.
Business investment is 13% below the G7 average due to the uncertainty about life outside the EU. As caution fades, the UK still has a long way to go to close the gap on its major peers. The shortage of European workers is having a negative impact on the British economywith an estimated 370,000 fewer workers than if Britain had stayed in the single market.
The country still has a long way to go to close the gap with its main counterparts and recover from the economic damage caused by Brexit.